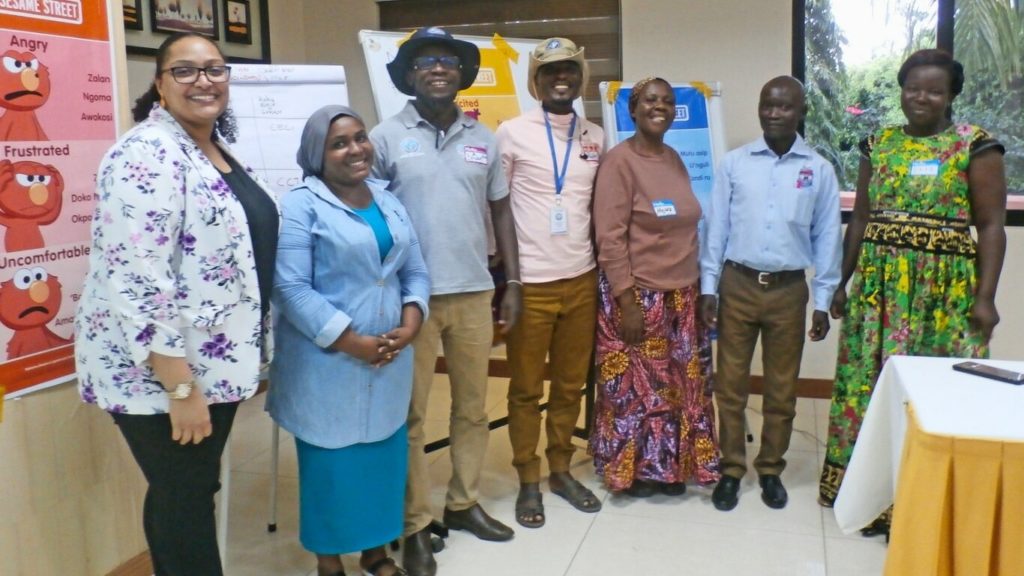 In an inspiring partnership, Community Empowerment for Creative Innovation (CECI Uganda) and Sesame Workshop have joined forces to implement a groundbreaking project titled "Welcome Sesame: Inclusion and Belonging for Displaced Learners." With generous funding from the Conrad N. Hilton Foundation, this 16-month initiative will transform early childhood education in Koboko District, Uganda, from June 2023 to September 2024. By targeting 300 children aged 5-6 in 6 early childhood community centers located in Lobule Refugee Settlement and Koboko Municipality, the project aims to foster positive identities, a sense of belonging, and inclusive competencies among children from both refugee and host communities.
Enhancing Social Emotional Development
At the core of this project lies a profound commitment to enhancing social emotional development in young learners. Guided by two key objectives, the initiative seeks to create an environment that supports inclusion, belonging, equitable, inclusive, and prosocial behavior among children.
Objective 1: Strengthening Early Learning Settings
The project seeks to enhance the capacity of early learning settings to foster inclusion and belonging for all learners, particularly those from refugee and migrant-hosting communities. By providing comprehensive training and support for Early Childhood Development (ECD) caregivers, the initiative aims to create nurturing and inclusive environments where every child can thrive.
Objective 2: Empowering Children
To increase children's skills and dispositions towards equitable and inclusive behavior, the project employs a multifaceted approach. It incorporates engaging family workshops involving parents, children, caregivers, and center management committees. Additionally, in-class sessions focus on emotional development, identity, perspectives, and social belonging, equipping children with essential tools for building meaningful connections within their communities.
Context-Appropriate Learning Resources
Recognizing the power of media (audio and video) and print resources, the project places special emphasis on developing and reviewing context-appropriate learning materials. These resources will promote awareness, resilience, perspective-taking curiosity, thoughtfulness, and foster a more responsive ecosystem for messages that promote cohesion in societies.
Building on Previous Success
CECI Uganda's commitment to increasing access to education at all levels and community perspectives is exemplified by this transformative project. It seamlessly integrates with the ongoing 5-year BRIDGE project (Bridge From Secondary Education and Skills Development to Job Opportunities for Refugees and Host Community Youth in Uganda), generously funded by the Mastercard Foundation. This existing initiative targets school dropouts, encouraging them to enroll in the Accelerated Education Programme while providing formal and informal skill-building opportunities for youth.
As "Welcome Sesame: Inclusion and Belonging for Displaced Learners" takes off in Koboko District, Uganda, it holds the promise of transforming early childhood education. Through fostering positive identities, a sense of belonging, and inclusive competencies, this project empowers children from refugee and host communities to embrace their potential and contribute to a harmonious and cohesive society. With the unwavering support of the Conrad N. Hilton Foundation and collaborative efforts from CECI Uganda and Sesame Workshop, the path towards a brighter future for Koboko District's children has been illuminated.
Stay tuned for updates as this transformative journey unfolds!