Patrick Chandiga Justine
Co-Founder & Board Chair
Drawing on 7 years of experience in organizational leadership, humanitarian operations, resource mobilization, and project management, Patrick provides strong board leadership, ensuring efficient board operations, facilitating meetings, representing CECI to external stakeholders and collaborating with management to set and achieve strategic goals.
Benson Khemis Soro Laku
Executive Director & Board Secretary
Benson's Bachelor's degree in local governance and human rights, diploma in public administration and management, and 12+ years of experience in leadership, community service, resource mobilization, project management, human rights, and peacebuilding enable him to provide strong strategic leadership and operational management.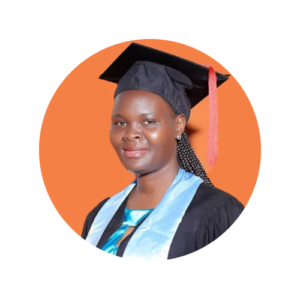 Topista Oleru
Board Member and Chair, Finance & Audit Committee
Topista, a Certified Public Accountant and finance professional with 10 years of experience, provides financial expertise, guidance, and oversight to strengthen internal financial controls, manage risk, and ensure compliance, transparency and accountability in financial reporting to maximize impact and sustainability.
Ayoo Irene Hellen
Board Member
Ayoo, a dedicated peace builder and gender activist with a Bachelor of Public Administration, brings a proven track record of achievements working with local and international organizations as a Finance and Admin, making her a valuable asset to CECI's growth and sustainability.
Luate Emmanuel
Board Member
With a Bachelor of Science in Civil Engineering and a Diploma in Clinical Medicine and Community Health, combined with vast experience in Health and Nutrition, WASH, project management, proposal writing, and resource mobilization, Luate brings diverse skills to CECI.
Vita Geofrey
Co-Founder & Ex-Officio Board Member
With a Counselling Psychology diploma and 4 years of experience in administration, financial management, procurement and logistics, Vita brings a unique perspective to provide expert advice, share institutional knowledge, act as a liaison between the board and staff, and ensure the board operates within its legal and ethical responsibilities.